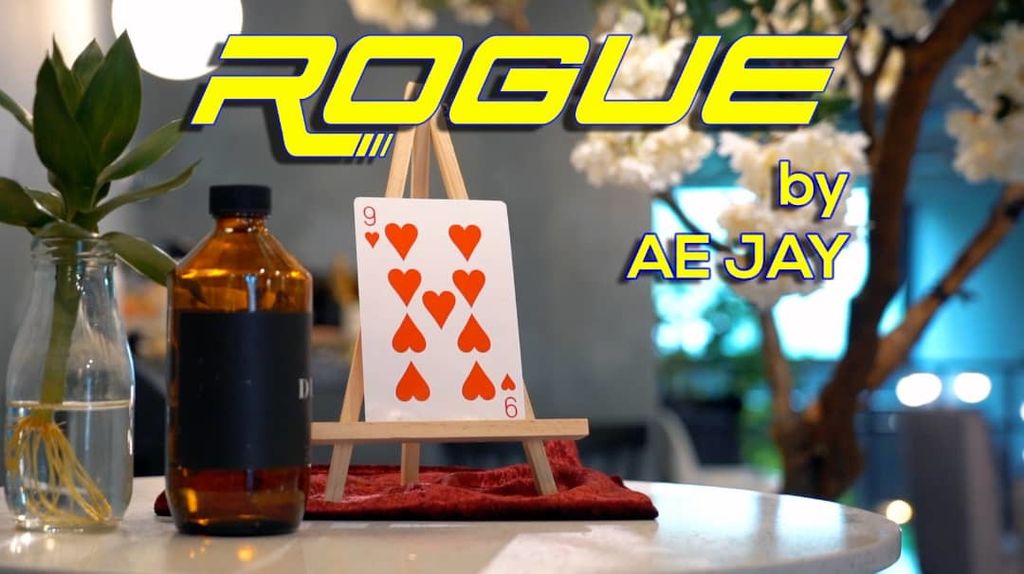 Rogue by Ae Jay
$ 190.00 USD
$ 203.00 USD
NOTICE: This product is sold by Ae Jay and shipped directly from his workshop. So you will receive 2 packages separately if you order this with order products at my website. All Rogue will be shipped by DHL, and the price has included shipping cost ($35 usd). This is also not included in any on sale activity.
TV street style magic acts leaves impactful impressions on modern audiences,
Rogue is exactly what you looking for to create those moments. Imagine this, a selected card remains a personal
secret until an isolated prediction revealed. It is incorrect, but reality is questioned when the prediction VISUALLY MORPH into the correct selection.
Hardcore REAL MAGIC in front of their eyes that guarantees organic HUGE REACTIONS!
What comes in the box:
- ROGUE card ( Jumbo Card Size )
- USB Charging Cable
- Wooden Easel
- Instruction Video Link
This is an exclusive made to order piece of magic prop. Each is personally handcrafted and tested
one by one by Ae Jay before ship out. It takes up to 4 days to craft a single unit.
The Gimmicks is very FRAGILE . Special care REQUIRED in maintaining and using this product to
ensure years of satisfaction.
Please Study Video Tutorial & Learn how to reset properly before EACH performance.
---